Welcome to
Ann Arbor Health Collective!

A Non-Profit Organization!
Ann Arbor Health Collective is a non-profit organization catering to the needs of Medical Marijuana patients in the state of Michigan. Our primary goal is to help the entire Medical Marijuana community by offering information, supplies, services and medicine to those in need.
Our services include helping you in obtaining your Michigan Medical Marijuana Card. We do this by sending you to a qualified Physician that will write you a recommendation so you can obtain your card. Once you have your Medical Marijuana Card, and to those that already have one, we offer all the services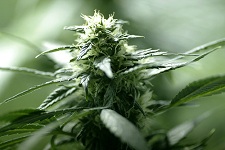 you will need moving forward.
At Ann Arbor Health Collective, we have a wide range of information and medicine and the knowledge to help determine what it is that will benefit you the most. With Ann Arbor Health Collective we eliminate the need to travel from spot to spot to obtain your Medical Marijuana needs. We look forward to serving you and providing you with everything you need to lead a better life.
Doctor Referral

If you do note have a doctor that that can easily qualify you for a Medical Marijuana Card you should contact us. We have doctors that can qualify you so call us today or CLICK HERE.

Get Approved

Cannabis treats many different types of ailments. Seek approval by speaking to your doctor or contact us for a referral. When others can't help, Ann Arbor Health Collective can.

Visit Us

Once you get a doctors approval bring it with you while visiting us. Our friendly staff will guide you to the right medication for you.

Feel Better

It takes little time after taking your medication for you to feel better. We guarantee only medical grade marijuana for our patients.